notice of the BAA leaving the BSC
is the administrator of the Joint Venture
is our business wiki
is our web hosting arm
is our testing and Demonstration website for Web 2.0 applications
our new blog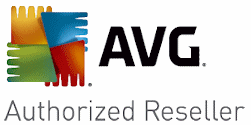 Micron 1100 256GB SATA 2.5" SSD - NOW £83.99 (EXCLUSIVE PRICE)
Type Solid state drive - internal
Capacity 256 GB
Hardware Encryption 256-bit AES
NAND Flash Memory Type
16nm 3D triple-level cell
Form Factor 2.5"
Interface SATA 6Gb/s
Data Transfer Rate 600 MBps
Dimensions (WxDxH)
69.85 mm x 100.45 mm x
7 mm
Weight 56 g
Features
Native Command Queuing (NCQ), Device Initiated Power Management (DIPM), Secure Erase function, Adaptive thermal monitoring, DEVSLP SATA low power mode, Microsoft eDrive compatible, Multi-Word DMA mode 0-2 support, Ultra DMA Mode 0-6 support, PIO mode 3, 4 support, dynamic write acceleration, S.M.A.R.T.


The notice of the BAA leaving the BSC
After an Extraordinary General Meeting on 19th June, which reported the results of a vote of its members, the British APL Association formally ended its links with the British Computer Society.
For a number of years BAPLA had been a Specialst Group of the BCS, but derived little benefit from this association. Recent changes to the structure of the BCS would have meant that all BAPLA members would have been forced to become BCS members as well - a considerable increase in annual subscriptions. It was therefore felt that in order to maintain the activities of BPLA at a reasonable cost to its members it was best for the association between BAPLA and the BCS to come to an end.
This will not affect the publication of Vector BAPLA's quarterly journal on APL and other array languages