News
is the administrator of the Joint Venture
is our business wiki
is our web hosting arm
is our testing and Demonstration website for Web 2.0 applications
our new blog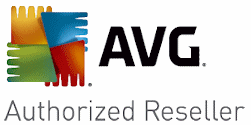 Micron 1100 256GB SATA 2.5" SSD - NOW £83.99 (EXCLUSIVE PRICE)
Type Solid state drive - internal
Capacity 256 GB
Hardware Encryption 256-bit AES
NAND Flash Memory Type
16nm 3D triple-level cell
Form Factor 2.5"
Interface SATA 6Gb/s
Data Transfer Rate 600 MBps
Dimensions (WxDxH)
69.85 mm x 100.45 mm x
7 mm
Weight 56 g
Features
Native Command Queuing (NCQ), Device Initiated Power Management (DIPM), Secure Erase function, Adaptive thermal monitoring, DEVSLP SATA low power mode, Microsoft eDrive compatible, Multi-Word DMA mode 0-2 support, Ultra DMA Mode 0-6 support, PIO mode 3, 4 support, dynamic write acceleration, S.M.A.R.T.


4xtra News
A couple of weeks before Christmas I was contacted by a friend who was in a state of slight panic.
She runs two website, one selling a waterproofing product, the other a range clothing – the connection being that they are both equine related, tack waterproofer & a range of jodphurs.
Both sites had been hacked, displaying a rather unpleasant set of adverts when viewed on a tablet or phone – the desktop view was unaffected, presumably to avoid giving notice to the