BAPLA Achievement Award
is the administrator of the Joint Venture
is our business wiki
is our web hosting arm
is our testing and Demonstration website for Web 2.0 applications
our new blog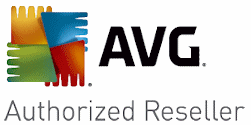 Micron 1100 256GB SATA 2.5" SSD - NOW £83.99 (EXCLUSIVE PRICE)
Type Solid state drive - internal
Capacity 256 GB
Hardware Encryption 256-bit AES
NAND Flash Memory Type
16nm 3D triple-level cell
Form Factor 2.5"
Interface SATA 6Gb/s
Data Transfer Rate 600 MBps
Dimensions (WxDxH)
69.85 mm x 100.45 mm x
7 mm
Weight 56 g
Features
Native Command Queuing (NCQ), Device Initiated Power Management (DIPM), Secure Erase function, Adaptive thermal monitoring, DEVSLP SATA low power mode, Microsoft eDrive compatible, Multi-Word DMA mode 0-2 support, Ultra DMA Mode 0-6 support, PIO mode 3, 4 support, dynamic write acceleration, S.M.A.R.T.



The British APL Association 2010 Achievement Award
Previously, BAPLA was in the habit of each year recognizing an individual who had made an outstanding contribution to APL with an award - not money, I'm afraid, but public acclaim and a rather nice glass apple.
Unfortunately, a prior recipient seems not to have returned the apple, so we have instituted a new award, which can be kept by the prizewinner.
The first person to receive this is Kai Jaeger, for his work on the APl Wiki - although he did seem a little surprised I think it well deserved